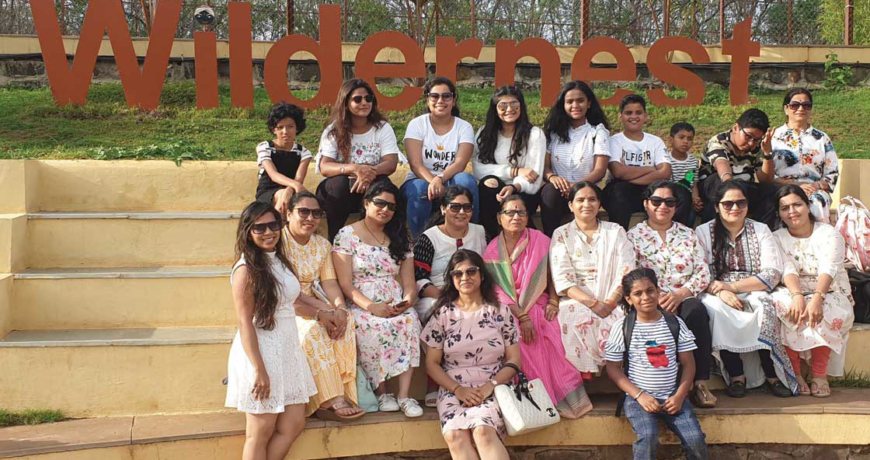 Wildernest – A Perfect Resort For Weekend Gateway
Are you tired of the busy running hectic city life, And looking for a perfect weekend getaway near Pune? Here is the perfect destination that you have been looking for. Whether it is a day spends or an overnight outing.
Give a visit to the Wildernest Hilltop Resort. It is one of the best resorts near pune with all things fun. May it be a team group outing or a long lost friends reunion or an old school family get together Wildernest Hilltop Resort is eligible for all .
The Resort is perfectly located with views of the historic fort of "Sinhagad "and back waters of the Khadakwasla Dam.
The resort offers a serene peaceful atmosphere and helps rejuvenate your mind and soul. One of the best part about this resort is that it is located only 6kms from the Mumbai – Pune Expressway and is reachable easily. Despite being near the city it yet offers you the views and experiences of being far off in the laps of the nature.
The Resort provides a lot of amazing facilities which are hard to resist from. The main attraction of this resort is its beautiful Infinity Swimming Pool! Yes you read it right! There is infinity in Pune. The pool is amazing designed and maintained with the view of infinite trees, hills and the clear sky.
The Resort offers an option for a stay as well. The stay packages are well curated depending on the number of people in your group. For those planning to visit here in groups they have a lovely facility of Dormitory and homely villas. The Dormitory is suitable for groups of people in single digits. The dormitory offers 5 single beds and extra bedding if needed and has 2 attached washrooms. For those of you who will be travelling in groups /team outing could rent one of the homely villas. The villa has a spacious air conditioned living room and bedrooms with private sit outs and Jacuzzi bath. The villa is rent to group of minimum 12 people and maximum of 15.  For those couples out there don't you worry! They have accommodation for you as well. The resort offers luxurious rooms and suites which are very well furnished and make you feel quite comfortable. The 2 suites offer various services according to the budget you decide.  Some of our young energetic folks out there thing that staying in suites and rooms is too main stream, for those adventurous peps , the resort offers a tent facility .You could enjoy and experience staying in tents and camping by the nature . In short the Resort has so much to offer to each kind of the demand that one may have. Apart from in infrastructural amenities, the resort also serves great hospitality. The staff appointed is very friendly and helpful in nature. The Resort has a kids play area and a facility to play outdoor sports like volleyball and indoor games like carrom and chess along with a pool table. Apart from this the resort also has a mini theatre where you can enjoy a movie with your loved ones according to your timings.
After reading so much about the resort don't you think this could be great destination for the latest trend of "Destination Weddings "? Well yes it is. It is a beautiful spot for small intimidate weddings and festivities. For such purposes the Resort has a Multi-purpose hall which is used for weddings, receptions and corporate events. The hall is well designed for formal as well as informal events. The Resort can accommodate about 70 to 80 guests at a time.
Despite of the groups of friends and family coming together here to enjoy ,the Resort has also hosted quite a few weddings, functions like Rakhi and company corporate events in the recent past .
So what are you waiting for? The perfect picnic spot awaits you .