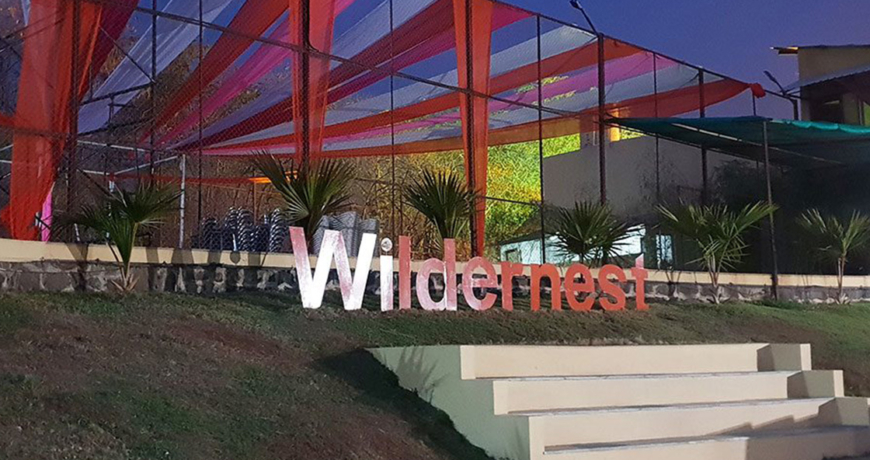 11 Reasons to Visit Wildernest Hilltop Resort
Everybody needs a vacation but planning it is not easy. Matching leaves, arranging for funds and there is so much more to plan. To fulfill you temporary vacation mood, you can get up and visit the Wildernest Hilltop Resort in the laps of lush green mountains where you can relax and rejuvenate yourself the most.
Perfect Location: The wildernest Hilltop Resort is located quite near to the city thus is easy to reach yet far enough from the noise and pollution. This makes it a perfect weekend getaway destination near Pune.
Good Food: May it be any place you visit, you are always craving for good food. At the Wildernest Resort, we offer a Multi Cuisine Restaurant with a variety of dishes made especially for you.
Infinity Pool: How many of you want to chill in a cool blue Infinity Swimming Pool with views of lush green mountains? Where you can click the best and most aesthetic Instagram worthy pictures. Visit us soon and have a super blast time chilling by the pool.
Clean and hospitable stay facility: We offer amazing clean and homely stay facilities depending on the size of the group.
Amenities: At the resort you could hold a conference in our multipurpose hall or plan to watch a movie with your entire family in our Mini Theater. We try to provide you with the best possible amenities.
Indoor games: We have a special game room made for everyone to enjoy the variety games like POOL, FOOSBALL, CHESS and much more.
Outdoor games: For when you feel like playing or running around, we have an area for all kinds of outdoor games like volley ball, cricket etc.
Cycling: How long has it been since you cycled? Come relive your childhood. Enjoy cycling in this pleasant climate.
Kids play area: We understand that enjoyment for all age groups is different. And that's exactly why we have a kids play area for your young ones.
Gym: For those of you, who are extremely health conscious and love to exercise we have a gym area so that you don't skip your workout even on a holiday.
Destination Wedding: After reading about all the amenities don't you think this is a perfect resort for a destination wedding? We would love to host your celebrations here at the resort.