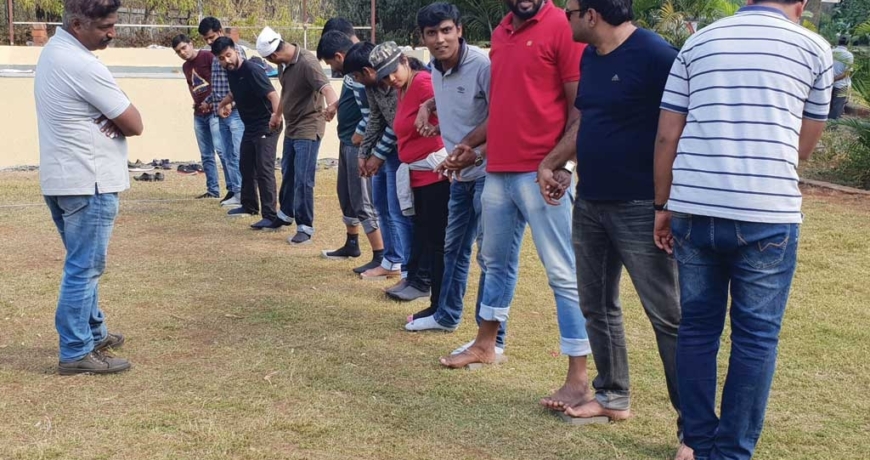 11 Benefits Of Corporate Team Outings
The corporate world is getting very fast paced and multi-dimensional. There are many multi-disciplinary teams working together to achieve a set goal. However, there may be some hindrances in smooth working of the teams possibly due to lack of communication. This can lead to resentment and hampers the overall productivity in the company. At such times, it's a good idea to make them come together outside office and reach a common goal. It also gives them a chance to get out of the mundane routine.
In the words of Richard Branson,
"Train people well enough so they can leave, Treat them well enough so they don't want to!"
Here are some benefits of team outings-
Team outings serve as an ice breaker between new and old members and also between members from different teams, who have never met.
It helps the employees to unwind and de-stress.
It helps them recharge themselves, which helps in increasing their productivity.
Team outings generally have team activities, which enables them to understand each other better.
They learn about their own strengths and weaknesses, and also of their team mate's, which can be beneficial in improving their performance.
They understand each other's likes and dislikes and learn to respect the diversities.
It helps in understanding the other person's view points and thought processes.
Team games help in improving communication and co-ordination amongst the members, which also gets extended to the work place.
Some games can help in building skills like time and resource management.
Giving equal opportunities for each member to participate in the activities in a non-work related tension free environment, helps to boost their confidence, which reflects in their work as well.
It helps to establish a strong company culture, where the employees connect with one another and where their happiness is valued.
Thus, corporate team outings are a great way to pamper your employees, which will in turn help the company to reach great heights.
Pune is a huge IT hub. Apart from that, there are a huge number of corporates coming up in the city. It is no surprise then that resorts around Pune are coming up with special corporate packages. Resorts near Khadakwasla, Lonavala, etc. are gaining huge popularity due to their vicinity from Pune.
If you are looking for resorts in Pune for your corporate outing, head to WilderNest Resort. WilderNest is a hilltop resort with amazing views of Khadakwasla backwaters and Sinhagad fort.
Nestled among the mountains, with lush greenery around, it makes for one of the best team outing places near Pune.